Mark S. Blackburn, M.B.A.
---
MV/34 Description
The MV/34 is a superior and state-of-the-art power catamaran offering greater stability, sea kindliness, economy and long range: over 1000 miles. It is built by PDQ Yachts in Toronto. I picked up the boat at the Factory in Toronto on October 30, 2002. I left the factory on November 1, 2002, and 28 days later arrived in Miami, FL, a distance of 2000 nm. The MV/34 is like a modern & functional reincarnation of a dependable diesel trawler called the Grand Banks 32. My Father & I enjoyed a GB32 for many years and aside from having only a single screw, which gave my Dad fits when docking, this boat was my personal favorite in a long chain of boats in our family. I even worked for the boat's manufacturer, American Marine, Ltd., at one time. After selling our Grand Banks, my Dad then spent tons of money later with other boats trying to get greater speed, maneuverability, etc. In every way the MV/34 offers all the advantages my Dad & I hoped for plus some others.
How I came to buy this boat: On October 17, 2002 I purchased my power catamaran. I am a sailor. It is out of character for me to buy a power boat. But, during the next several years I will not yet be able to heave-ho the mooring lines for months at a time. For this reason, and because I have much exploring to do of many waterways and coastlines, a power boat would serve me well. My boat is an innovative and superior 34' power catamaran built near Toronto, Canada by PDQYachts. In February 2002 I saw and inspected this yacht for the first time at the Miami Boat Show. This particular motor vessel has many virtues. It is fast and economical and very stable and roomy. It represents a quantum-leap for motor cruiser design. The boat is powered by twin turborcharged Yanmar diesel engines. It is very efficient. It has twin queen-sized master staterooms aft. The boat is a remarkable piece of engineering. I have decided to leave the boat in Florida for perhaps a few years. This boat will function as a beachfront condo for me. Additionally, if I find a consulting job in San Diego, for instance, I would pack up the boat and take my 'house' with me to San Diego Harbor.
What's so special about an MV/34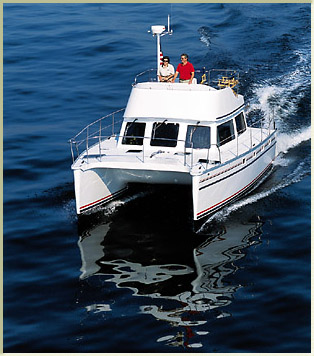 Table of Speed and Fuel Consumption by RPM
At the boat show, I was shown that the below figures are very conservative. They are now projecting as much as a 2000 mile range for the Passagemaker under certain conditions. The boat is so new, and it's development is still under way--(Trying new props, etc). Therefore there is a wide disparity between estimates of fuel economy. The factory at this time is not making projections.
| | | | | |
| --- | --- | --- | --- | --- |
| Engine RPM | Speed in Knots | GPH Fuel Burned | Appx. Range (170gls) | MPG |
| 3500 | 15 | 4.1 | 622 | 3.65 |
| 3000 | 12.2 | 2.8 | 741 | 4.36 |
| 2500 | 9.3 | 2.0 | 791 | 4.65 |
| 2000 | 8.2 | 1.4 | 996 | 5.86 |
The MV/3x holds 185 Gallons of Diesel in Standard Tanks. Above data applies to the Twin Turbo Diesel version of the yacht. Above figures are actually very conservative. I received materials at the boat show which I will post soon which specify greater economy than these figures received months ago.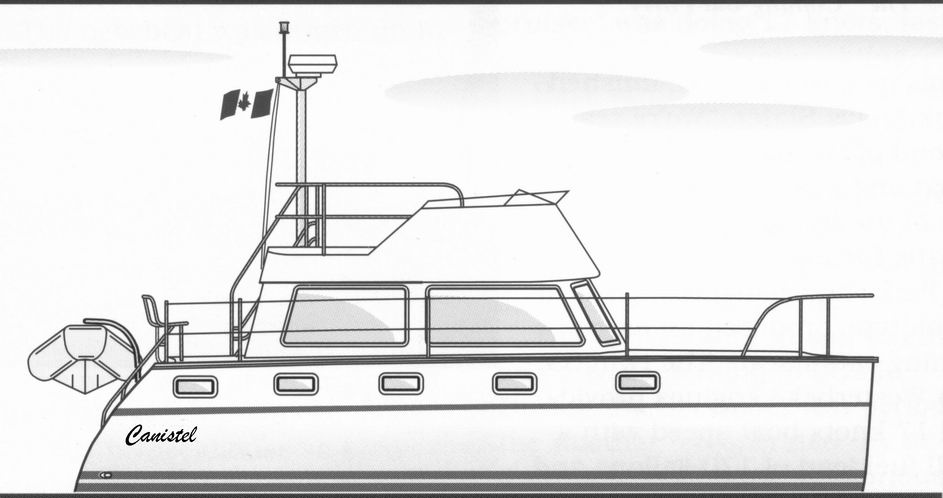 Canistel is offered for sale beginning February 2004
Report of Findings / Miami 2002 Boat Show
Schedule of Delivery Cruise to Miami in October, 2002
Bahamas Cruise of February 2004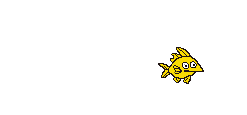 Mark Blackburn